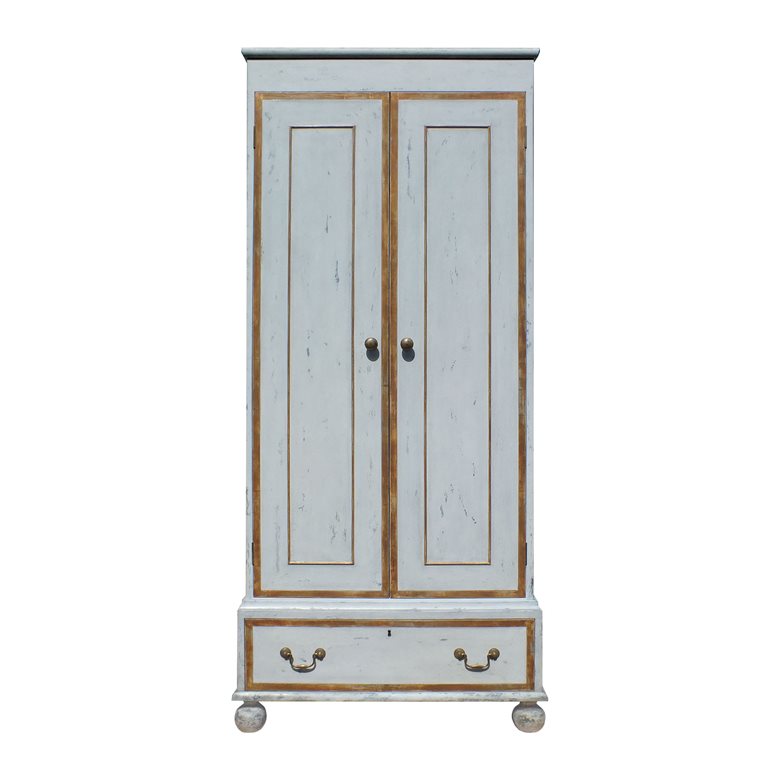 Painted and Gilt Wardrobe. Made to order by Perceval Designs
Our solid wood two door Painted and Gilt Wardrobe with drawer is available in any size and colour.  The interior has a hanging rail and the drawer is fitted with soft close runners.  Hand-painted, with layered washes to give an aged appearance, 22 1/2 carat gold leaf borders and beading - worn through revealing warm under-colours.  Also available without gold detailing - see our painted wardrobe.  You can choose from various paint finishes such as aged opaque or layered washes allowing the wood grain beneath to show through.
Lead time 6-8 weeks
Samples are available on request - please enquire below.
Brassware:  Antiqued brass
Interior:  White washed
Sizes of model shown:
Height:  78 3/4" (200cm)
Width:   35 1/2" (90cm)
Depth:  24" (61cm)
£3720