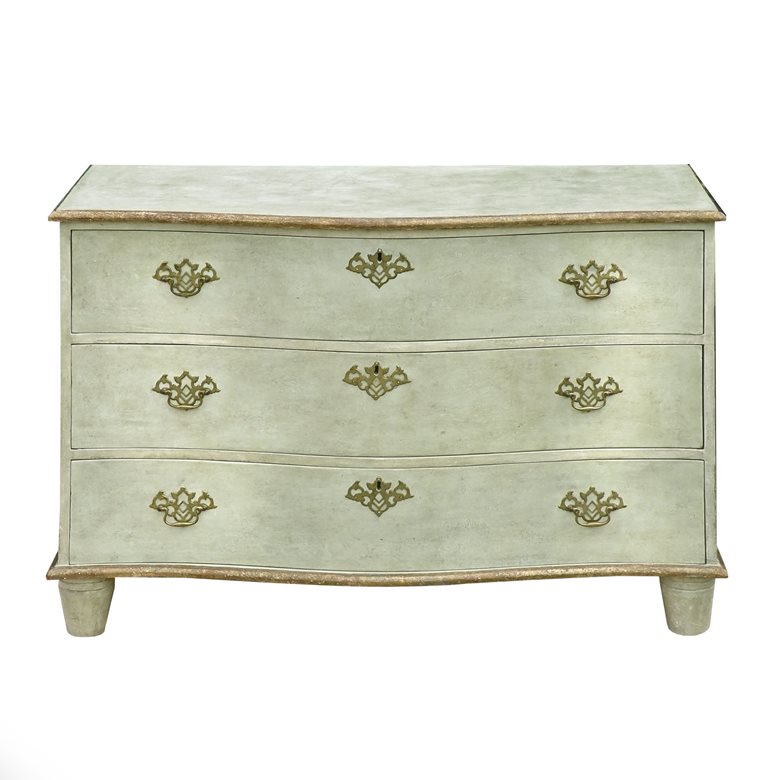 Serpentine Parcel Gilt Chest of Drawers. Made to order by Perceval Designs
The Serpentine Parcel Gilt Chest of drawers are solid wood and have been gessoed, hand painted and aged with washes.  Available in any colour and size your room requires.  The upper and lower rails are 22 1/2 carat gold leaf with a distressed finish.  The top has a moulded edge over three drawers fitted with brass handles and escutcheon plates, resting on turned feet.
Lead time 6-8 weeks 
Samples are available on request - please enquire below.

Shown here in a pale green paint finish. 
Variations are available, such as a flat fronted version, please enquire.
Sizes of model shown:
Height: 33" (83.8cm)
Maximum Width: 48" (122cm)
Depth: 22 5/8" (57.4cm)
£3900