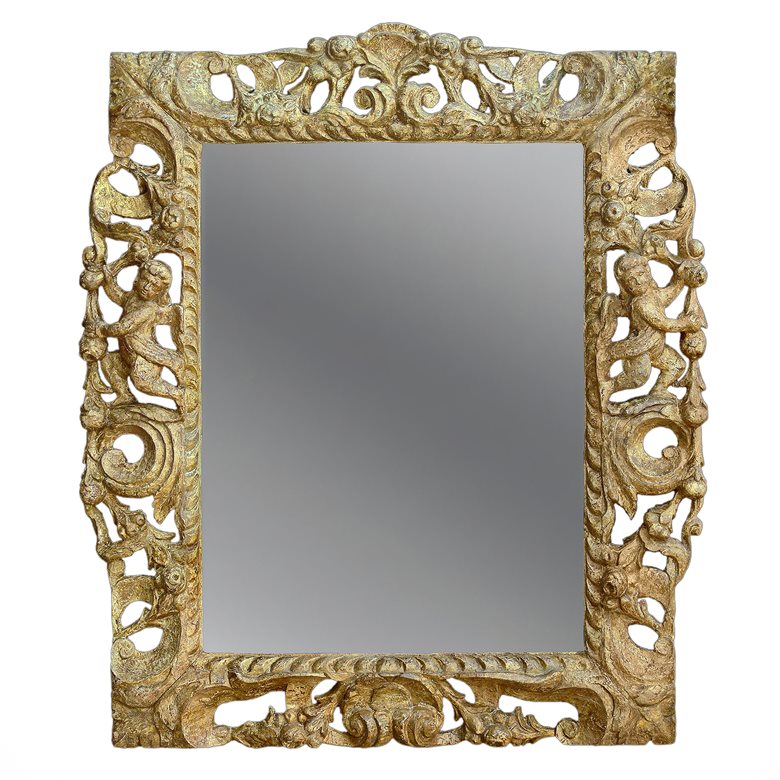 Antique English 17th century frame
An English 17th century frame from the Carolean period.  All carved and gilded with centred gadrooning to sight, scrolling leaf and fruit throughout, scallopshell to centre bottom and crest to centre top, flanked by cherubs.  Original gesso, bole and water gilding.
A reproduction of this frame is available to any size and finish required, please contact us for further information.
Height: 39" (99cm)
Width: 34" (86.3cm)
Maximum width of section: 6 1/2" (16.5cm)
£Sold