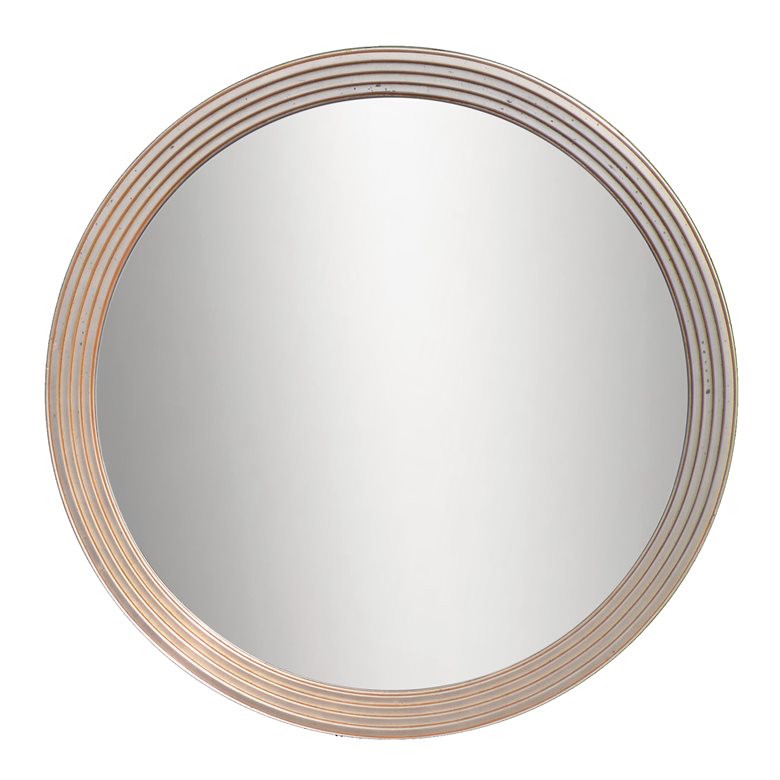 Art Deco mirror
A circular Art Deco mirror, with stepped profile, gesso and silver leaf finish, circa 1930.  Typically simple and elegant in design using light and shade created from the stepped profile.
Art Deco, also called style moderne, originated in the 1920s and developed into a major style in western Europe and the United States during the 1930s. Its name was derived from the Exposition Internationale des Arts Décoratifs et Industriels Modernes, held in Paris in 1925, where the style was first exhibited.  Having reached the height of its popularity in the 1920s, '30s, and '40s, the style still brings glamour, luxury, and order with symmetrical designs in exuberant shapes.  The movement, which grew out of the more decorative Art Nouveau, combined many styles of the time, including Cubism and Viennese Seccession.  Art Deco design represented modernism turned into fashion. Its products included both individually crafted luxury items and mass-produced wares, but, in either case, the intention was to create a sleek and antitraditional elegance that symbolized wealth and sophistication.
Original mirror plate.
A reproduction of this frame is available to any size and finish required, please contact us for further information.
Diameter: 29 1/8" (74cm)
Approximate width of section: 1 7/8" (4.8cm)
£Sold